Today's Dietitian names Sharon Palmer, RDN, Nutrition Editor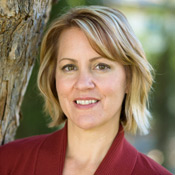 SPRING CITY, PA, October 15, 2014—Great Valley Publishing Company is pleased to announce that Sharon Palmer, RDN, has been named Nutrition Editor of Today's Dietitian magazine, the nation's leading independent trade publication for nutrition professionals.
In this new capacity, Sharon's role with Today's Dietitian will be expanded from her previous role as editorial advisor and contributing editor to the magazine. Well known in the dietetics field as "The Plant-Powered Dietitian™", Sharon will provide additional support to Editor Judith Riddle with content direction and development, as well as offer guidance and perspective from the nutrition professional's viewpoint.
"Sharon Palmer is a joy to work with and will be an exceptional contributor to the magazine in her new role," says Editor Judith Riddle. "Today's Dietitian serves a wide variety of nutrition professionals in several specialties and capacities, and receiving more of Sharon's input and professional insight will enhance our ability to deliver the highest quality content our audience expects and enjoys."
Sharon will be a presenter and key contributor to the Today's Dietitian Spring Symposium, the magazine's annual continuing education and networking event where professionals convene to earn CE credits toward their license recertification and career development.
"I am thrilled to have this opportunity to take on a more active role with Today's Dietitian. This new role will allow me to provide further guidance in making Today's Dietitian an even greater resource for dietitians in their career," says Sharon Palmer, RDN. "As a registered dietitian nutritionist, I am a strong supporter of the dietetics profession and hope to bring this commitment to the magazine, Symposium, and other Today's Dietitian resources."
Based in southern California, Sharon has created an award-winning career based on combining her two great loves: food and writing. A registered dietitian with 16 years of health care experience, she channels her nutrition expertise into writing features covering health, wellness, nutrition, and cuisine. Sharon is a passionate writer about food and environmental issues, having published several features on plant-based diets, hunger, agriculture, local and organic foods, eco-friendly culinary practices, sustainability, food safety, and food security. Her book, The Plant-Powered Diet: The Lifelong Eating Plan for Achieving Optimal Health, Beginning Today (The Experiment, July 2012), was a critically-acclaimed success.
For more about Sharon Palmer, visit www.SharonPalmer.com.
About Today's Dietitian
Now in our 16th year of publication, Today's Dietitian is established among the community of registered dietitians and nutrition professionals as a trusted and objective resource for news, information, research, and industry trends. Our loyal and enthusiastic audience of professionals appreciates the magazine's independent voice and timely coverage of subjects that affect the profession, their clients, and their career development. Also a provider of continuing education for professionals, the Today's Dietitian CE Learning Library is accredited by the CDR and offers a wide range of new courses for RDs and nutrition professionals in need of credits for recertification and general career development.