E-News Exclusive
Introducing Allulose
This lower-calorie sweetener is being used in foods, beverages, and more, and research suggests it may provide health benefits.
By Hope Warshaw, MMSc, RD, CDCES, BC-ADM, FADCES
Clients with diabetes or those who want to reduce their intake of added sugars may want to know what low-sugar foods and snacks are on the market and what lower-calorie sweeteners they should look for on Nutrition Facts panels.
One of these lower-calorie sweeteners is allulose. It's growing in popularity and is one of the sweeteners in a new category referred to as "rare sugars." Food manufacturers are racing to formulate new products sweetened with allulose to accomplish two key objectives: One is to help consumers reduce their consumption of added sugars and calories, since many have become more concerned about calories, total sugars, and added sugars1,2; and two, allulose produces tasty low-sugar foods and snacks that sell. 
Have you heard of allulose? Are you seeing it on ingredient lists? If not, it's time to get acquainted. What follows is an overview of its safety, potential health benefits, the FDA's labeling guidance, and pertinent teaching points to help clients appropriately use these products.
What Is Allulose?
As part of the category of rare sugars, which are present in limited quantities in nature, allulose is found in foods such as honey, figs, raisins, and wheat.3 It's a monosaccharide, is known as D-psicose, and is a C-3 epimer of fructose with two-thirds the sweetness of sucrose. The allulose manufacturers purchase is produced through a complex process initiated with corn starch. Two forms are available: crystalline and liquid.4  
Are There Other Rare Sugars?
Yes, there are more than 40, including arabinose, isomaltulose (also known as Palatinose), tagatose, and trehalose. They each vary slightly in their chemical structure.3 Given the variety, you and your clients should be on the lookout for these ingredients in food products.
Has the FDA Evaluated the Safety of Allulose?
Yes, the FDA has evaluated its safety through its Generally Recognized as Safe (GRAS) process.5,6 Using the GRAS notification process, applicants are responsible for obtaining expert scientific review. They submit this review to the FDA as a "GRAS notification" to notify the agency of their intent to use the ingredient. The FDA responds with either a "No Objection letter," meaning the FDA has no questions, or notification that the ingredient doesn't provide a basis under GRAS regulations. To date, several GRAS notifications have been filed for allulose and positive notices have been sent to applicants.
How Is Allulose Processed Through the Human Body?
Roughly 70% of allulose is absorbed in the small intestine, and within one hour travels into the bloodstream. But allulose isn't metabolized. About 70% is excreted intact in the urine within about 24 hours.3 The other 30% goes to the large intestine, where it isn't fermented but rather excreted unchanged in the feces within about 48 hours. Evidence shows that allulose is tolerated without gastrointestinal effects, such as abdominal pain, bloating, and diarrhea, in well over typical consumption levels.3,7
What Is the Impact of Allulose on Blood Glucose and Insulin Levels?
Allulose doesn't raise blood glucose or endogenous insulin levels in people with normoglycemia or people with diabetes.3
Does Allulose Provide Health Benefits? 
Studies show that when coingested with other sources of carbohydrate, allulose can minimally and independently blunt postprandial glycemia. Moreover, several short-term and longer studies suggest allulose consumption may reduce body weight and body fat by competitively inhibiting how glucose flows into the liver. It may reduce glucose absorption in the small intestine and increase glucose uptake in the liver. This combination of effects promotes glycogen synthesis, reduces glucose output from the liver, and results in lower plasma glucose levels. However, not all studies conducted to date corroborate these findings.3 Lastly, allulose doesn't promote dental caries.8   
Who Manufactures Allulose for the Food Industry?
The majority of allulose currently is supplied by Tate & Lyle, a global entity focused on producing novel ingredients, and Ingredion, which partners with Matsutani to produce allulose.9 Bonumose, Inc, is a start-up company focusing on the innovation of rare sugars, including allulose and tagatose. Recently, Hershey invested in Bonumose to work on expanding Hershey's better-for-you confections using allulose and tagatose for their unique properties and taste profiles.10
What Value Does Allulose Bring to Lower-Calorie Food Formulations? 
Formulating products lower in calories and added sugars with the use of low- or no-calorie sweeteners has been challenging. While these ingredients sweeten foods, they don't offer the bulk of sugar or other critical qualities of sugar such as mouthfeel, browning (also known as caramelizing), and the ability to withstand low freezing points needed for some products. Allulose has a sugarlike taste with 70% of the sweetness of sugar and provides many of the functionalities of sugar. An added plus: The replacement of allulose for sugar enables manufacturers to improve the Nutrition Facts panel profile and use terms such as "zero sugar," "zero net carbs," "keto-friendly," "vegetarian-friendly," and "plant-based" in a product's name and/or on a products' packaging to promote them.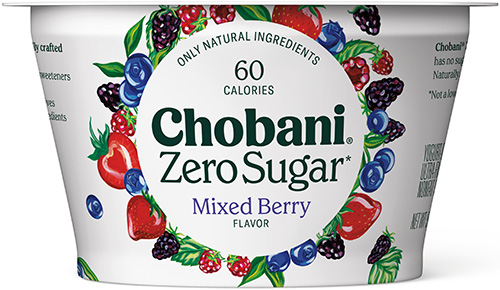 What Products Contain Allulose?
According to Mintel's Global New Products Database, there have been 129 product launches in the United States since 2014, and 294 globally.11 In the United States, the top four product categories are bars, such as Good Measure; dairy ice cream and frozen yogurt; the tabletop sweetener Splenda Allulose, available in a jar, pouch, or bag, and currently the only one available; and cold cereal, such as Kashi GO cereal in Cinnamon Vanilla and Dark Chocolate varieties. One yogurt that contains allulose is Chobani Zero Sugar in Mixed Berry.
What Is the FDA Guidance to Industry Regarding the Nutrition Facts Panel?
Current guidance the FDA published one year ago aimed to clarify labeling for allulose and opened the floodgates to its use and high demand for this ingredient.8,12 The FDA is allowing manufacturers to count allulose at 0.4 kcal/g to calculate calories because it isn't metabolized. The guidance also allows manufacturers to not include allulose in the count of "Total Sugars" or "Includes X g Added Sugars," a relatively new line.2 This is based on the FDA's current guidance to manufacturers on how to declare allulose on the Nutrition Facts panel and Supplement Facts panel. However, use of this guidance isn't mandatory. Manufacturers can choose to not use the advantageous labeling, though it seems logical that most will. So when counseling clients about allulose, make sure they're aware of this.
Nevertheless, allulose must be included in the amount of "Total Carbohydrate" as if it were a usual source of carbohydrate. Therefore, don't expect an accurate calorie count after calculating the carbohydrate grams times the usual four calories per gram. Using the grams of carbohydrate on the product's Nutrition Facts panel could present a risk of hypoglycemia in people with diabetes who take insulin and calculate their bolus insulin doses based on the carbohydrate they consume. Since allulose may not contribute to rising glucose levels postprandially and may blunt the rise of glucose as described above, the person unknowingly may take more insulin than required. These individuals are most in need of education about allulose, how to spot it in ingredient lists, and how to count foods that contain it. The good news is that allulose must be listed in the ingredients and identified as allulose. Tate & Lyle has created a tool called the allulose carb calculator to assist consumers (tl.tateandlyle.com/allulose/calculator).
— Hope Warshaw, MMSc, RD, CDCES, BC-ADM, FADCES, is the owner of Hope Warshaw Associates, LLC, a diabetes- and nutrition-focused consultancy based in Asheville, North Carolina. During the last 40-plus years, Warshaw has expanded her role to include diabetes and nutrition communications. She's the author of numerous books published by the American Diabetes Association and is a contributor to both consumer- and clinician-facing nutrition and diabetes publications. Warshaw served as the ADCES President 2016 and currently serves as the 2021–2022 chair-elect of the Academy of Nutrition and Dietetics Foundation.
References
1. US Department of Agriculture; US Department of Health and Human Services. 2020–2025 Dietary Guidelines for Americans. https://www.dietaryguidelines.gov/sites/default/files/2020-12/Dietary_Guidelines_for_Americans_2020-2025.pdf. Published December 2020. Accessed November 16, 2021.
2. Changes to the Nutrition Facts label. FDA website. https://www.fda.gov/food/food-labeling-nutrition/changes-nutrition-facts-label#images%20Compliance%20by%201/1/2020. Updated February 10, 2021. Accessed November 1, 2021. 
3. Ahmed A, Khan TA, Ramdath DD, Kendall CWC, Sievenpiper JL. Rare sugars and their health effects in humans: a systematic review and narrative synthesis of the evidence from human trials [published online August 2, 2021]. Nutr Rev. doi: 10.1093/nutrit/nuab012. 
4. Watson E. 'It's a dumpster fire…' firms report 'unprecedented shortage and increased costs and lead times' for erythritol, allulose. FoodNavigator-USA.com website. https://www.foodnavigator-usa.com/Article/2021/06/28/It-s-a-dumpster-fire-Firms-report-unprecedented-shortage-and-increased-costs-and-lead-times-for-erythritol-allulose . Published June 28, 2021. Accessed November 3, 2021. 
5. Roberts A. The safety and regulatory process for low-calorie sweeteners in the United States. Physiol Behav. 2016;164(Pt B):439-444.
6. How U.S. FDA's GRAS notification program works. FDA website. https://www.fda.gov/food/generally-recognized-safe-gras/how-us-fdas-gras-notification-program-works. Updated February 9, 2018. Accessed November 1, 2021.
7. Han Y, Choi BR, Kim SY, et al. Gastrointestinal tolerance of D-allulose in healthy and young adults. A non-randomized controlled trial. Nutrients. 2018;10(12):2010.
8. Watson E. Tate & Lyle: 'the huge increase in allulose demand currently exceeds supply…' FoodNavigator-USA.com website. https://www.foodnavigator-usa.com/Article/2021/05/09/Tate-Lyle-The-huge-increase-in-allulose-demand-currently-exceeds-supply . Updated May 11, 2021. Accessed November 3, 2021. 
9. Watson E. Sweeteners in focus: from allulose to stevia … in conversation with Ingredion. FoodNavigator-USA.com website. https://www.foodnavigator-usa.com/Article/2021/09/30/Sweeteners-in-focus-From-allulose-to-stevia-in-conversation-with-Ingredion . Published September 30, 2021. Accessed November 3, 2021. 
10. Preston A. Bonumose groundbreaking: advancing rare and innovative sugars for better-for-you snacking. Hershey website. https://www.thehersheycompany.com/en_us/home/newsroom/blog/bonumose-groundbreaking-advancing-rare-and-innovative-sugars-for-betterforyou-snacking.html. Accessed November 3, 2021. 
11. Mintel GNPD. Mintel website. https://www.mintel.com/global-new-products-database. Accessed November 10, 2021.
12. Guidance for industry: the declaration of allulose and calories from allulose on Nutrition and Supplement Facts labels. FDA website. https://www.fda.gov/regulatory-information/search-fda-guidance-documents/guidance-industry-declaration-allulose-and-calories-allulose-nutrition-and-supplement-facts-labels. Updated October 16, 2020. Accessed November 1, 2021.
Pertinent Teaching Points
1. Know that allulose and other rare sugars are gaining in popularity. FDA requires allulose to be listed as such on the ingredients.
2. Realize the FDA allows (per its guidance) manufacturers to count the calories in allulose as much lower than other sources of carbohydrate (0.4 calories per gram).
3. Recognize the FDA allows manufacturers to not factor in allulose to the count of Total Sugars and Added Sugars on the Nutrition Facts panel.
4. Inform people with diabetes who take insulin to cover carbohydrate intake and use products with allulose to not use the Total Carbohydrate count on these products to calculate their insulin dose. Encourage people to use the allulose carb counter (tl.tateandlyle.com/allulose/calculator).
5. Don't buy a product based on the name and trendy advertising verbiage. Use the Nutrition Facts panel information and ingredients to determine whether the product meets your needs, has a satisfying taste, replaces a full calorie product you usually eat, and fits into your overall food and nutrition plan and goals.
— HW