Advertorial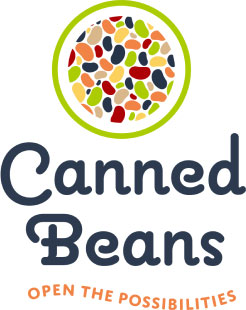 Consumers are Hungry to Learn What RDNs Know about Canned Beans
As a Registered Dietitian Nutritionist (RDN), you educate about healthy foods, offer great tasting options and convenient solutions for today's time-challenged consumers. You also rely on sound science to validate health and nutrition statements and are well-equipped to help fill consumers' knowledge gaps. When it comes to canned beans, there are plenty of gaps to fill.
The health benefits associated with beans have been well-documented in multiple studies published in peer-reviewed journals. They have been shown to promote overall health and wellness, help prevent disease, help manage blood sugar and cholesterol and support weight management.
Bush Brothers, the canned bean category leader, recently conducted research among RDNs and consumers to understand levels of awareness regarding these benefits of beans in general and canned beans specifically. The findings reveal that RDNs are extremely knowledgeable about the advantages, but consumers still have a lot to learn.
Not surprisingly, RDNs are more likely to agree that beans are healthy, and they are more likely to agree with specific health benefit statements. The chart below shows where consumers need your help to better understand the role beans play in a healthy diet.
The research also indicates that RDNs are also more likely to agree that canned beans make it easy to eat more plants. Interestingly, while a large majority of RDNs (89%) recommend moving toward plant-based eating, this concept only appeals to one-third of consumers. Specifically, 28% of consumers indicate they are actively trying to eat more plants, and only 5% said they are following a plant-based diet.  RDNs have a significant opportunity to help consumers understand the benefits of eating more plants and how canned beans help make plant-based and plant-forward meals more convenient.
RDNs' knowledge about the benefits of beans likely explains why they eat them more frequently than consumers. In fact, nearly one-third of RDNs indicate they eat beans 3+ times per week, compared to less than 20% of consumers.  If consumers knew more about their benefits, they just might eat canned beans more often!
In addition to beans' specific health benefits, they are among the most versatile nutritious foods. In fact, the United States Department of Agriculture classifies them as both a protein and a vegetable, a testament to their power-packed nutritional profile!  We can't find another food with such an audacious distinction!
Canned beans' versatility extends to their many uses.  They can be served for breakfast, lunch, dinner, side dish, snack, or even desserts. They can be baked, sauteed, roasted, or eaten straight from the can. They are an all-American favorite or can be used in multi-cultural dishes including Mexican, Italian, Mediterranean and beyond. When it comes to great tasting recipes using canned beans, the possibilities are literally endless.
Knowledge is power, and research shows that consumers are hungry for more information about canned beans. Cannedbeans.org is your one-stop destination for news you can use, tools, and non-branded resources to help you educate about canned beans.  Featuring downloadable fact sheets and infographics, and a breadth of delicious recipes, you will find everything you need to help close consumers' knowledge gap when it comes to canned beans. Help your clients, fans, friends, and followers learn more about the possibilities for canned beans today! Visit cannedbeans.org for more information.
Learn more at Cannedbeans.org