Coffee May Not Be as Bad
as Experts Once Believed
New research suggests coffee actually may be good for you—if you follow the rules, TIME reports.

Research Asks Whether Breakfast
is Overrated
While popular opinion suggests that breakfast is the most important meal of the day, scientific support for that idea is meager, suggesting that skipping breakfast may not affect weight, according to a study reported by The New York Times.


Learn about curcumin and its potential role in the prevention and treatment of inflammatory diseases in this month's issue of Today's Dietitian. Read the CPE Monthly article, take the 10-question online test at CE.TodaysDietitian.com, and earn two CPEUs!




Back to School Special



To commemorate back-to-school season, we're reducing our two-credit course pricing to just $20 ($10 per credit). That's a savings of more than 15% off each course!

Use Coupon Code BTS14 at checkout to take advantage of this Back-To-School Special by Tuesday, September 30.

Browse our course catalog »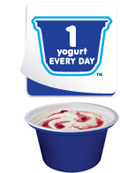 Upcoming Webinar

Join us on Wednesday, October 1, at 2 pm EDT for a 1-credit webinar on dairy's role in lactose intolerance presented by Toby Amidor, MS, RD, CDN, and moderated by Constance Brown-Riggs, MSEd, RD, CDE, CDN. This webinar will provide a current review of the known symptoms and causes of lactose intolerance as well as information about its diagnosis.

Register Free thanks to support from Dannon.

Racial and Ethnic Stereotypes May Contribute to Obesity



Many Americans need extraordinary willpower to avoid becoming obese—or to slim down if they already weigh too much. For members of minority groups, maintaining a healthy weight can be that much harder, according to new research led by Luis Rivera, PhD, an experimental social psychologist at Rutgers University-Newark.

Rivera says it's common for minorities in the United States to endure negative stereotypes—pervasive messages that suggest those groups are inferior—and that these attitudes can prevent people from doing what's needed to care for their health.

Read more »


Cutting Calories


Cal Cutter by the New York City Department of Health and Mental Hygiene is a free app for iOS, Android, and the Web. It can help make home cooks aware of the calories in the dishes they serve. The app also provides tips for reducing calories, substituting ingredients with healthier options, healthier cooking methods, and reasonable portion sizes. Learn more »



Fitness in Seven Minutes Flat


Using nothing more than a chair, a wall, and your own body weight, the 7 Minute Workout "Seven" With High Intensity Interval Training Challenge is based on scientific studies to provide the maximum benefit of working out regularly in the shortest time possible. The app by Perigee guides you through the workouts with illustrations, visual timers, spoken instructions, and even tactile feedback to switch between 30 seconds of intense exercise and 10 seconds of rest. Learn more »



A Secure, Anonymous Résumé Bank
Job Alerts Sent to Your E-mail


Have a product or service you want to market to dietitians and nutrition professionals or an open position that you need to fill quickly? Today's Dietitian offers many flexible advertising programs designed to maximize your results. From print advertising to e-Newsletter sponsorships, website advertising to direct mail opportunities, Today's Dietitian helps achieve your goals. E-mail our experienced account executives today for more information or call 800-278-4400!

Coming up in our October issue is our Conference Showcase. E-mail a sales representative to be part of this unique advertising opportunity.

AlliedHealthCareers.com is the premier online resource to recruit nutrition professionals. Post your open positions, view résumés, and showcase your facility's offerings all at AlliedHealthCareers.com!


Have a dietetics-related question that you'd like our expert, Toby Amidor, MS, RD, CDN, to answer? E-mail TDeditor@gvpub.com or send a tweet to @tobyamidor, and we may feature your query!


From messenger bags and tote bags to apparel and journals, the Today's Dietitian gift shop has the perfect gift for long-time professionals, recent grads, or even the RD-to-be. Check out our secure online shop today or call toll-free 877-809-1659 for easy and fast ordering.